Twirltacular - FL (Suburb of Orlando)
When: Saturday, January 23, 2016
Where: Orlando, FL (NEW LOCATION!!!)
Location: TBA

Date: Saturday, January 23, 2016
Deadline: January 7, 2016 (post-marked)


For Directions:






Twirltacular MARDI GRAS!
When: Saturday, February 6, 2016 8:30AM-6:00PM
DATE: February 6, 2016
LOCATION: Fairhope Middle School, Two Pirate Drive, Fairhope, AL
DEADLINE: January 19, 2016 (post-marked)

ALL organizations welcome!
WOW, WOW, WOW. What a great turnout for 2015. Over 172 individual twirlers and 183 team members.

We are also offering a Special Novice division for kids that have never entered a contest and can do Basic, Military and Best Appearing. The entry form is on the "entry form" section of this site.





Twirltacular Extravaganza Tallahassee
When: Saturday, March 5, 2016 8:30AM
Where: Tallahassee, FL
DEADLINE: February 16, 2016 (post-marked)

Location: Amos P. Godby High School, 1717 W. Tharpe Street, Tallahassee, FL 32303


Come one, come all! Twirlers from ALL organizations welcome.

WOW, WOW, WOW!!! What a great turnout in 2015!!! Over 110 individual twirlers and more then 173 team members competed.
What an accomplishment for this new location. Let's make 2016 even BIGGER!





TWIRLTACULAR GRAND CHAMPIONSHIPS - EAST TENNESSEE and 1 Day Clinic
When: Saturday, May 7, 2016
Where: Pigeon Forge, Tennessee
What a FANTASTIC 2015 competition! Girls from all organizations (over 100 individual twirlers from 5 states and lots of teams) turned out to join the fun and to participate in the clinic with the UT Majorette line.

DATE: May 7, 2016


LOCATION: TBD

DEADLINE: TBD

The clinic will follow at the conclusion of the contest. Register early for the Clinic.
Individual and Team Competition events. Superior Awards given.
Great competition to get on the floor before State, Regional and Nationals.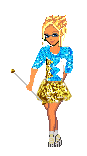 UT Majorette One Day Twirling Clinic
When: Saturday, May 7, 2016 4:00PM-5:30PM
Where: Pigeon Forge, TN
DATE: Saturday, May 7, 2016

LOCATION: TBD
DEADLINE: TBD

This one day MINI camp is being held in conjunction with the May contest. The contestants are given first priority to attend the clinic. Only 50 spaces available so register early! THE CLINIC WILL BE IMMEDIATELY AFTER THE CONTEST ON SATURDAY. Estimated start time of the clinic is 3-4:30 p.m.
WHAT A FANTASTIC GROUP OF TWIRLERS TO BE TEACHING!!!! This is a fundraiser for the UT majorette line.





TWIRLTACULAR EXTRAVAGANZA TEXAS
When: Saturday, May 14, 2016
Where: HOUSTON, TX (Katy)
Contest Date: Saturday, May 14, 2016
Deadline: TBD
Location: Cinco Ranch Junior High, 23420 Cinco Ranch Blvd, Katy, TX 77494 (Outside of Houston, TX)
Nicole Albright, Co-Director
Great location for a family vacation or groups!
All organizations welcome. What a great 2015 contest! Come one, come all.
Nicole Albright will be hosting this event as Co-Director of Twirltacular competitions. Brochures will be on the website by the end of the year.
www.championsbaton.com





TWIRLTACULAR GRAND CHAMPIONSHIPS - Florida
When: Saturday, June 4, 2016
Where: Destin, Florida
LOCATION: DESTIN COMMUNITY CENTER, 101 Stahlman Ave, Destin, FL 32541

Deadline: TBD

WOW - What a great year in 2015. Over 150 individual and team members competing.
All organizations welcome.
Great trip for groups if you love the sun and sand!





25th Annual TWIRLTACULAR GRAND CHAMPIONSHIPS - TENNESSEE
When: Saturday, June 4, 2016 8:30AM-4:00PM
Where: Location: MILLINGTON, TN (11 miles north of Memphis)
26th ANNUAL TWIRLTACULAR EXTRAVAGANA GRAND CHAMPIONSHIPS!

Deadline: May 18, 2016
LOCATION: Millington, TN (N82 Gymnasium)7915 Memphis Avenue, Millington, TN 38054
North Side of Naval Air Station (Bring fold out chairs - limited seating on bleachers)
Who would have thought that over the last 25 years Twirltacular would have gone from very few competitors to an average of over 150 individual twirlers from 8 different states. The twirlers are extremely excited to compete in this spectacular event. There is also the "famous" father contest that the audience looks forward to every year. Twirling and Dance competitors compete for title events, along with open events representing each twirling organization such as NBTA, USTA, TU, DMA and WTA.
ORDER OF EVENTS:
Teams/Showtwirls in the morning. All modeling, struts, solos, 2-3 baton, flag, hoop and duet/pairs will follow teams.
Come and join the fun! 1st to 5th placements awarded in EVERY open event, along with all placements after 5th receiving participant awards such as ribbons, medals or plaques.
ALL AWARDS are extremely beautiful and large. All team members receive individual awards along with a team trophy. You won't want to miss this event.
Brochures will be posted shortly.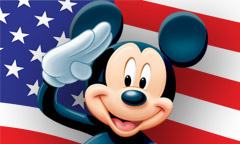 TWIRLTACULAR - DISNEYLAND
When: Friday, June 24, 2016
Where: LOS ANGELES, CALIFORNA
COMING JUNE 24, 2016
TWIRLTACULAR DISNEYLAND
BATON, CHEER AND DANCE COMPETITION!!!

MARCH DOWN MAIN STREET DISNEYLAND!!!

Baton Contest, Friday, June 24, 2016
March Down Main Street USA, Saturday, June 25, 2016
Showcase, Sunday, June 26, 2016

For the Disneyland portion of this event, please visit www.bepartofthemagic.com





Twirltacular - Miss Independence 2016
When: Saturday, July 2, 2016
Where: Panama City Beach, FLORIDA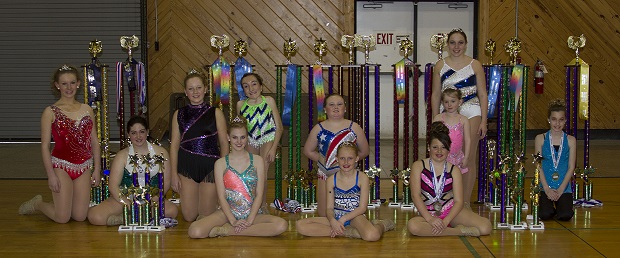 Location: JR Arnold High School, 550 N Alf Coleman Rd, Panama City Beach, FL

3rd Annual Twirltacular "Miss Independence".

DEADLINE: TBD

Come and enjoy the sand, sun, beach and town events planned for the July 4th Holiday weekend. LOTS OF FIREWORKS!!!!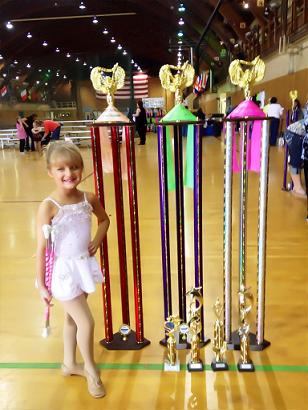 4th Annual Delta Fair Twirling Championships
When: Thursday, September 1, 2016
Where: Memphis, TN
Deadline: TBD

Location: Agricenter International - "A" Wing
7777 Walnut Grove Road, Memphis, TN 38120
Exit 13 off I-240 or Exit 16A off I-40

Everyone from All organizations is welcome to participate in this event.
Title event: Miss Delta Fair Twirling Grand Champion.
Winner will receive a 5 foot trophy, banner and crown.
Great fair for families to enjoy!





TWIRLTACULAR GRAND CHAMPIONSHIPS - ALABAMA
When: Saturday, November 5, 2016 8:00AM-6:00PM
Where: Vestavia Hills, Alabama
DATE: Oct 29 or Nov 5, 2016
LOCATION: Vestavia Hills High School, 2235 Lime Rock Rd, Vestavia Hills, AL (Suburb of Birmingham) Click on twirling majorette to see hotel location on map.

DEADLINE: TBD(post-marked)

Hotel Headquarters: TBD

WOW, WOW, WOW FOR 2015!!! Over 127 individual twirlers, along with 150 team members attended Twirltacular Alabama traveling from 7 surrounding states.
The famous "DAD" contest was the best part of the contest. What a blast everyone had! Come and join the fun. All organizations are welcome; NBTA, USTA, DMA, WTA and TU.
Click on the "Entry Forms" section of this website for a contest brochure and entry forms shortly.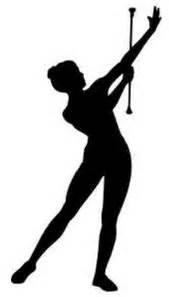 Las Vegas, NV
When: Saturday, December 3, 2016
Where: Twirltacular Baton and Cheer Extravaganza
Baton and Cheer Competition
December 3, 2016

Watch for more information coming soon!






---
| Contest Dates | Contest Pictures | Events & Rules | Return Home | Contact & Email | Entry Forms | Testimonals | Results |